Pregnancy Chiropractic Lakeville
In addition to our love for general chiropractic care,
Enlighten Chiropractic
has a heart for expectant mothers.
We are passionate about the benefits regular perinatal adjustments can provide to pregnant women and their new babies. More importantly, however, we are highly skilled in providing the attention that is required to appropriately care for this special population.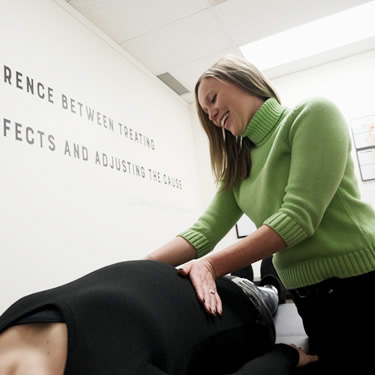 Is Chiropractic Care During Pregnancy Safe?
Yes! Chiropractic care is safe for you and your unborn baby, especially given our training. Dr. Brielle is certified in the Webster Technique, an adjustment method designed specifically for aiding women throughout their pregnancies. She is also a member of the International Chiropractic Pediatric Association (ICPA).
Along with practicing the Webster Technique, Dr. Lee and Dr. Brielle both practice Torque Release Technique, which relies on a small, handheld adjusting instrument.
Rest assured, we carefully analyze and adjust each expectant patient according to her specific needs, and our chosen techniques are incredibly gentle and easily adaptable.
Prenatal and postnatal chiropractic care are beneficial to both the mother and her baby. For the mother, our goal goes beyond simply resolving back pain. We want to reduce overall interference within the nervous system, allowing the body to function at its highest potential, and lessen the fear and anxiety often associated with labor and delivery. Through careful adjustments, we are able to address those negative feelings, which, in turn, transitions the body from a state of fight or flight into a state of rest and digest.
The birthing process is complex. When it comes to the unborn infant, the mother's health is essential. They not only feel the emotions their mother feels, but they also thrive on her physical health. If the mother's body is balanced, including optimum uterine functioning and proper pelvic positioning, the baby can pass through the birth canal much more easily. The result is a safer, more comfortable experience for mom and baby.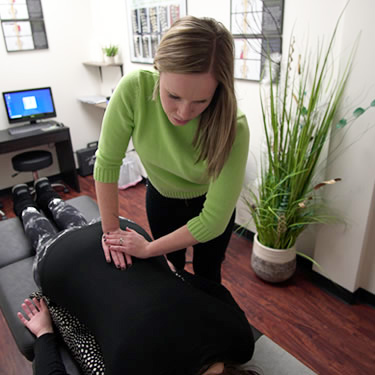 Health and Happiness Are Yours
Are you looking for a safe, natural way to maintain your health while carrying new life and preparing to welcome your new family member into the world? Enlighten Chiropractic is here to help you achieve ultimate health and happiness throughout your journey to motherhood. Dr. Lee and Dr. Brielle have the knowledge, expertise, and innate ability to help keep you and your baby comfortable throughout your pregnancy, labor and postpartum.
Contact our practice for more information about chiropractic care during pregnancy. We are happy to answer any questions you might have!