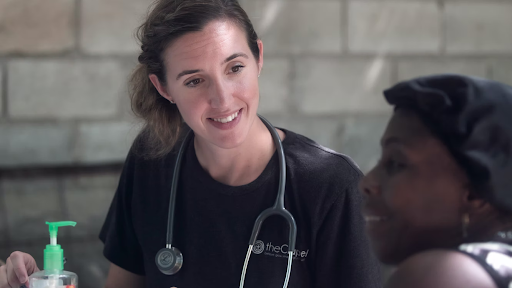 Nurses make up a large portion of the workforce, considering there are over 3.8 million registered nurses in the nation, as noted by the American Association of Colleges of Nurses. Moreover, there are more than 900,000 LPNs in the US. If you're one of these nurses, you already know you spend a great deal of time on your feet. 
When you're not running around, you may be bending over a desk to complete paperwork. The nature of your job can very easily lead to aches and pains, but a chiropractor in Lakeville at Enlighten Chiropractic can ease that discomfort.   
Common Musculoskeletal Problems in Nurses 
Nurses are prone to certain aches, pains, and injuries, such as neck and back pain.
Neck pain could stem from hunching over to complete paperwork. Additionally, due to the demands of nursing, it's easy for you to perform your job and not focus on your posture. Therefore, you continually stress the soft tissue and nerves in your neck when you're not walking or sitting with proper posture. 
You may also have back pain from an acute or chronic issue. When you stand for prolonged periods, you're repeatedly putting stress on your lower back. You may worsen it when you're not practicing proper posture. You could also develop back pain from bending over patients' beds or lifting patients.
How We Help Nurses 
As part of the medical community, we at Enlighten Chiropractic see just how vital nurses are. We understand from a firsthand perspective how demanding the healthcare industry is. We sympathize with how it takes a toll on a person's physical health. Therefore, we extend customized services to nurses. 
We can help ease your back pain through routine adjustments. We'll take into consideration any specific injuries or chronic issues you have and tailor an alignment schedule for your needs. Regular adjustments can even improve your sleep, which can ensure you're energized each day to tackle even the most mentally and physically challenging days that nursing throws at you. 
During your treatment, we might provide you with an exercise regimen, depending on your treatment approach. These exercises will help strengthen and stretch your muscles and other soft tissue to make them less vulnerable to an injury. 
Our treatments provide you with a non-invasive approach so you may return to work the following day. You could even get an adjustment on your lunch break and resume work immediately after. 
Lifestyle changes may be part of your treatment. We'll discuss your work environment with you, so we can get a feel for what's causing you pain. Then, our practitioner will provide you with recommendations to reduce your pain. For instance, we'll help you improve your posture. 
Our chiropractic in Lakeville can provide you with exercise recommendations and at-home remedies that you can use at home to ease your back pain. For example, we'll educate you on how to find the right footwear since ill fitting shoes or ones with inadequate support can cause a domino effect and cause back pain. 
For what you do for the medical community, you deserve to have less pain. At Enlighten Chiropractic, serving Lakeville, Farmington, Apple Valley, and the surrounding MN area, if you're a nurse, or in any professional really, and suffer from back, neck, or other musculoskeletal pain, we offer solutions. Call us at 952-232-1935 or use our contact form.